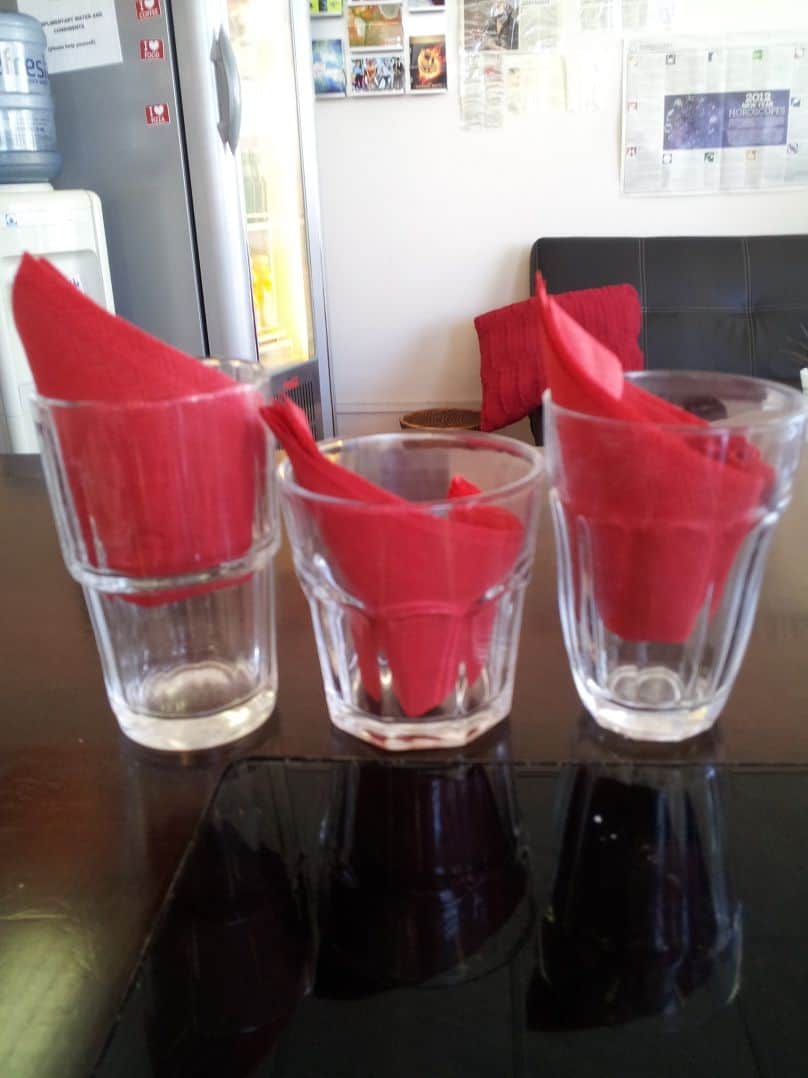 It's great when you spot a business which "sets high standards" and pays attention to detail. Here is a small and not serious sign of a business which doesn't pay attention to detail or train staff to maintain standards. This table was set for three people! We all had a choice of style of glass we wanted to drink from! This quite funny example occurred in a very good cafe in our local shopping centre.
It was funny rather than serious but reminded me of how a lack of attention to detail can detract from an otherwise good business. How well do you set standards in your business AND train staff to maintain them?
What impression do you get of this business when you see this picture? Feel free to leave comments below. To me it says the business owner doesn't have standards in his/her front of house and therefore probably doesn't have them in the kitchen either. Is the food likely to be the same if we ever come back? What standards and procedures are there in the production area of this business? What state are the financials and accounts likely to be in?
When it comes to selling a business it makes the decision for the buyer much easier if there are good systems and standards in place. It makes the buyer feel confident that the business can continue to be a success under the new owner. Good standards and procedures suggests that the financials can probably be trusted.
In his book "Critical Non-Essentials" Paddi Lund says "Systemise the 'Little Things' in your business and deliver an incredible experience about which customers will rave!" For example, make sure all the drinking glasses are the same.
If you would like help with this or any other aspect of getting a business in to a 'ready for sale' state – please CONTACT ME.
John Denton – helping business owners take action on preparing their businesses 'ready for sale' because a business that is 'ready for sale' is well worth keeping!